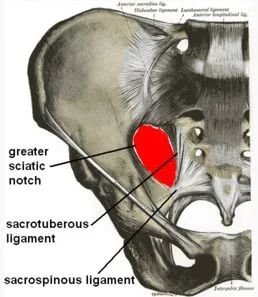 Sciatica, or sciatic nerve pain, is any pain, aching, or numbness that occurs from the lower back area down into the buttocks, legs, and feet. Some people may experience tingling or a sensation of pins and needles in one or both of the legs. This can often occur on only one side of the body, but it can occur on both sides. Many people experience improvement in the pain when lying down or while walking.

Symptoms of pain occur from one of the sciatic nerves when the spinal nerve roots are compressed or irritated, or from other lumbar-associated injuries such as a herniated disc in the lower back. Sciatica is often misunderstood as a diagnosis, when it is really a set of symptoms from a spinal condition. When these symptoms occur, diagnosis should be sought so that treatment can begin immediately to alleviate the pain. Treatment for sciatica can differ based on the cause and levels of pain experienced by patients, which is diagnosed by a physical through examination.

We have a proven track record here at Premier Health Center for providing customized treatment for pain and injuries such as sciatica. Please contact us for a consultation so that we can properly diagnose your sciatica and begin a treatment plan.